Dental Braces Columbus Ohio
When it comes to straightening teeth, you have options available according to your budget, age, and individual treatment needs. Two such options include traditional dental braces and clear aligner trays. Not everyone qualifies for one or both of these orthodontic methods. But if you want straighter teeth for a more confident smile and healthier bite, talk to your dentist at South High Dental about orthodontic services!
Why Does Someone Need Teeth Straightening?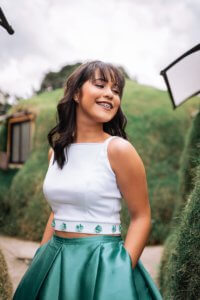 Straightening your teeth properly aligns your bite and helps you maintain good oral health. Having crooked or oddly spaced teeth actually adds to common dental problems like tooth decay and gum disease. You also suffer lower self-confidence when you do not feel proud of your smile.
People of all ages may need dental braces or other teeth straightening solutions, such as using clear aligner trays. Which options suit your needs best depends largely on a range of factors.
These determining factors include:
*Age
*Bite correction needs
*Tooth extraction needs
*Smile and bite correction goals
*Dedication to aligner tray wear
Age as a Factor in Dental Braces vs. Clear Aligner Trays
Adults face many decisions regarding teeth straightening and before receiving other orthodontic care. Adults experience bone loss between their teeth's roots, for example. Without enough bone, you do not maintain optimum blood supply to your teeth. As an adult, you lose bone through gum disease and the process of aging.
Also as an adult, your bones are not as adaptable and adjustable as children's teeth. If you suffer an overbite, you possibly require tooth removal to make space for realignment. Adults suffer more extreme overbites than children, so achieving the perfectly straight and properly aligned teeth you want may not be possible.
Being an adult also makes you vulnerable to root resorption, something children do not face as often. This is a condition wherein your body reabsorbs the root. It makes teeth unstable and loose. For some, the condition leads to tooth loss.
All of these issues play a role in whether your orthodontist believes dental braces or clear aligner trays are most suitable for your teeth straightening. For some adults, neither prove a good fit. But your Columbus, Ohio dentist providing orthodontic care at South High Dental helps you find the right means of meeting your smile goals.
Dental Braces vs. Clear Aligner Trays for Children
Children have more flexibility in their growing teeth, gums, and bones for optimum teeth realignment. This means childhood is the best time to wear dental braces. At a young age, your child gains the greatest smile perfection, versus waiting for straightening as an adult.
Of course, children tend to make many decisions on their own. Sometimes these decisions are not the best ones for their dental health. One such example is the decision not to wear clear aligner trays as often as they should. Children often take the trays out throughout the day and lose them at school, during sports, or even in public places.
For these reasons, traditional dental braces often suit young kids best. Teens possibly possess the self-discipline to stay on track with aligner trays. But your dentist at South High Dental will help you decide what is best for the young person you love.
Dental Braces and Other Orthodontic Care in Columbus
At South High Dental, your Columbus dental team provides both dental and orthodontic care. This means one convenient location for your whole family's treatment. It also means you gain a trusted resource for making the right dental decisions for your family.
Dental services provided at South High Dental include:
Orthodontic services
Oral surgery
Crowns and onlays
CEREC
Talk to your South High Dental professional today about the right teeth straightening methods for your family's needs. Whether you seek dental braces for a loved one or yourself, all of your orthodontic and dental needs are met at South High Dental. Call 614-363-2462 to schedule your visit today.