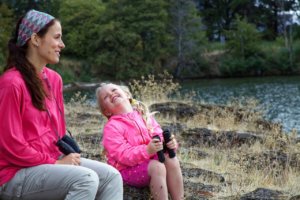 When you have a family, you worry about their teeth as much as your own. This is why family dentistry is so important in meeting your whole family's needs. By visiting a dentist who sees entire families, from the youngest patients to the eldest, you gain convenience and complete care all in one location. Your family dentist gets to know the whole family's health and hygiene habits, as well as individual dental goals, building a lasting relationship for years to come.
What Is Family Dentistry?
Family dentistry Columbus Ohio offers is a dental practice experienced in meeting oral health needs for all stages of life. At South High Dental, your family dentist in Columbus Ohio provides an array of dental services, treatments, and procedures. These include dental cleanings, exams, fillings, sealants, and oral cancer screenings. They also include tooth replacement, crowns, and bridges.
Orthodontic care, Invisalign, crowns, bridges, onlays, and oral surgery also take place at South High Dental, your family dentist in Columbus Ohio. With all of these services taking place at one location, you spend less time shuttling your family around to different locations and more time fulfilling your daily routine. You also develop strong trust in your family dentist in Columbus Ohio's knowledge of your family's needs.
Benefits of Family Dentistry Columbus Ohio Provides
Family dentistry Columbus Ohio offers makes sense for your growing family. After all, you want your kids to feel comfortable when they visit the dentist. By not developing a fear of the dentist in the first place, your children build positive lifelong dental habits.
Pediatric dentistry only treats children. So taking your children to one of these dentists excludes adults in the family from using the same practice. But through a family dentist, you all share one dental provider and staff. Also with family dentistry in Columbus Ohio, you do not need to find a new practice for our adult children after they reach the age of 18, as you do with a pediatric dentist.
How Do You Know When You Find a Good Family Dentist?
Finding a good family dentist can feel intimidating. You must screen multiple options close to your home, schools or workplaces. The next step is reviewing the practice websites for more information and narrowing your choices. But what else do you need to look for, to find a quality family dentist Columbus Ohio trusts?
First, find a family dentistry practice providing a range of dental services Columbus Ohio residents need. Along with the gum disease treatment Columbus Ohio needs, these should include the following:
Orthodontics
Oral surgery
Crowns and onlays
You can use online resources to learn more about your family dentistry options, such as individual dentist and practice reputations. You can map the location, find out what services they offer and even find out whether they accept your insurance. Above all else, make sure the website says that the dentist offers family dental care.
Set Your First Appointment for Family Dental Care in Columbus
After narrowing your field of options, schedule your first family dentistry visit. This visit is one for you with or without your youngest family members. Some parents prefer to meet the dentist and see the atmosphere of the office first, before bringing children in for their visit. Others like to start everyone in the family at the same time.
Contact South High Dental now at 614.363.2462 to schedule the first visit for yourself or the whole family. Get to know the dentist and staff, while also learning about the practice's family dentistry care. Everyone at South High Dental looks forward to meeting your family soon. Schedule your visit now.