We Are Your Columbus, Ohio Veneers Experts!
When it comes to dental services, there are multiple cosmetic options to choose from to improve your oral health. Each procedure comes with its own set of benefits and can work differently to benefit your smile and health. When it comes to improving the look of your smile while also protecting your teeth, dental veneers could be the option you've been looking for!
What are Dental Veneers?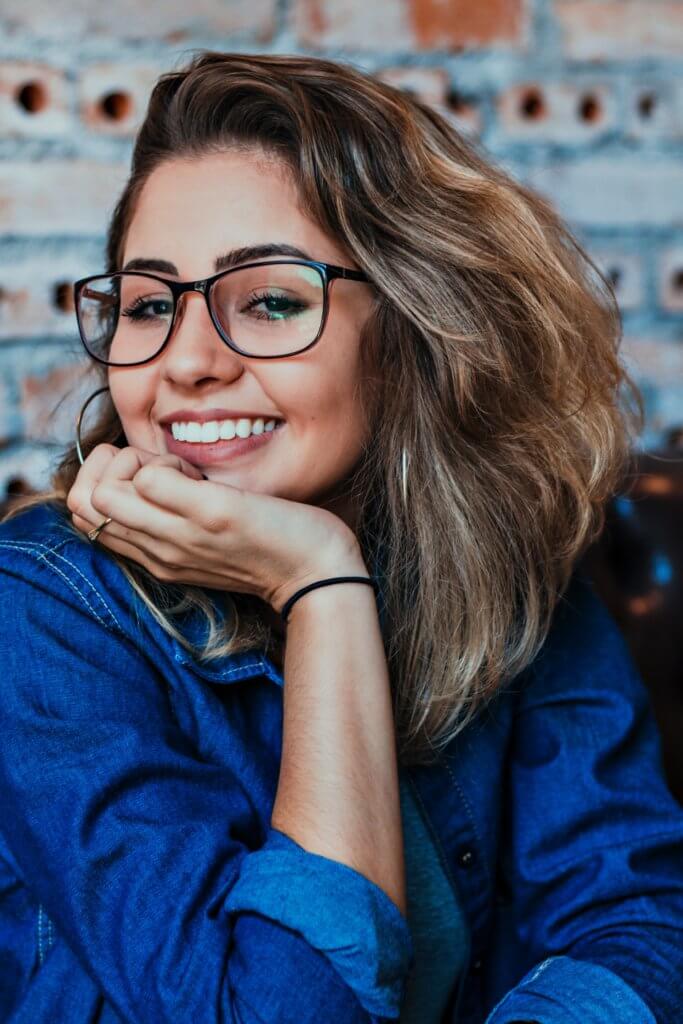 Dental veneers are an option when it comes to general dentistry services to keep your oral health and smile at their very best. Veneers help you to achieve the bright and healthy smile you want and deserve. Many who struggle with gaps, chips, or misshapen teeth choose veneers to help improve their smile. The veneer is essentially a thin cover that a dentist will place and adhere over your teeth. This covering will help to improve the overall shape and finish of your teeth to give you the most beautiful smile possible.
Basic tooth veneers help to correct a variety of basic cosmetic issues with your teeth to help them look as natural as possible.
Common issues they correct include:
*Spaces or larger gaps between the front upper teeth
*Stains that bleaching or whitening options won't remove
*Teeth that are worn down or chipped
*Crooked teeth
Dental Veneer Options
There are two options for affordable dental veneers to choose from. Talk with your dentist to determine which option is best for your teeth. The two materials are the following:
Porcelain Veneers
A porcelain veneer is a shell that the dentist creates to fit on top of your tooth. The benefits of porcelain veneers are their natural appearance after placement and resistance to stains. They tend to last longer and the process means removing less enamel than with other dental procedures. The dentist will prepare your teeth for the shell by removing some enamel from the sides and front of the teeth. A mold or impression is made so they can fit your teeth as snug as possible. Once a professional creates the tooth veneers, the dentist will place them, make adjustments, clean your teeth, and then bond the veneers.
Composite Resin Veneers
Resin dental veneers are tooth-colored fillings that become bonded to your teeth. While this tends to be an easier and cheaper option, the composite resin veneers aren't as strong. However, they are easily fixable should an accident occur. The dentist will shape the material once they place it on top of your teeth. They then smooth the material for a natural appearance.
Before and After Your Dental Veneers
There are a few things to know both before and after receiving dental veneers in Columbus Ohio. Before you receive veneers, your gums and teeth should be relatively healthy. Talk with your dentist to determine if you're a good candidate for the veneers. They're not the best option for those who grind or clench their teeth because of how thin the veneers are. Grinding or clenching could cause a crack or chip in the veneers.
After you receive your dental veneers, keep in mind you'll need a few days to adjust. It's important to talk with your dentist if you're experiencing issues days after your procedure. It's also crucial to avoid biting on hard objects after your veneers because the pressure will cause cracks. As always, be sure to keep your teeth and gums healthy by flossing and brushing daily.
South High Dental Knows Veneers And Oral Health
At South High Dental, we provide our patients with the services and procedures they need for their oral health. From dental veneers to dental crowns, we can help you put your best smile forward. Our dental care team is ready to make you feel comfortable from the moment you enter our Columbus, Ohio office. Want to begin with our services? Contact South High Dental today at 614-363-2462 to make an appointment with our team.