Timely Dental Restoration Services With Next-Level Technology
South High Dental offers CEREC same-day dental treatments to help restore your smile in just one visit. As CEREC dentists, we use this technology to transform your smile into one that is beautiful, bright and proud!
What Exactly Is CEREC?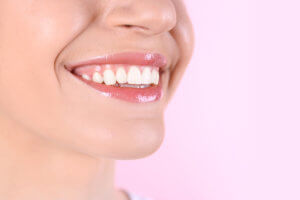 Developed by Sirona Dental Systems, CEREC is a time-tested, industry-leading suite of technology designed to fix damaged teeth by creating all-ceramic dental crowns, onlays and veneers in just one visit. Not only can we restore your smile, but CEREC crowns also make your teeth stronger and give them a beautiful, natural appearance. 
Some patients strongly dislike some of the more negative elements associated with traditional dental crowns. CEREC crowns don't have the same "metal" look. They are made with high-quality ceramic material that works perfectly with the natural tissue in your mouth. 
While CEREC has been around for more than 35 years, the brand continues to expand its service offerings and upgrade its current catalog of services.
The Benefits of Using CEREC Crowns:
There's no need for temporary crowns 

You have to worry less about keeping a temporary crown in place and scheduling more appointments

They save time by speeding up your treatment timeline 

They can be matched to the natural color of your teeth

They're highly functional and aesthetically appealing, adding both natural strength and beauty to your smile 

CEREC crowns are more durable than traditional porcelain crowns, resulting in a greater long-term solution
South High Dental: Your Columbus Ohio CEREC Experts
At South High Dental, we have decades of experience when it comes to creating beautiful smiles – and tools like CEREC same-day dental crowns make our lives easier on a daily basis! Our team uses the latest and greatest when it comes to cosmetic dentistry to not only improve your smile and boost your confidence but also to do it all with maximum comfort. Have additional questions about CEREC crowns or if this is the right solution for you? Call us at 610-922-8952 or contact us to make an appointment! 
While we are located in Columbus, OH, we proudly offer our CEREC services to patients in nearby communities like Ashville, Groveport, Grove City, Obetz, Circleville and beyond.